People are choosing large-format wall installations with Porcelain Tiles Melbourne widely. It is because this technique offers them many benefits and changes as popular renovation. Everyone believes the bigger size tiles embrace dramatic statements. So residents can bring wondrous remodeling to their homes and amaze others.
To get a pleasing appearance involved intricate challenges in the installation. Anyone can tackle this chore with the help of proper guidelines on large-format wall installation. This article aims to help those who looking to get to know this renovation step by step.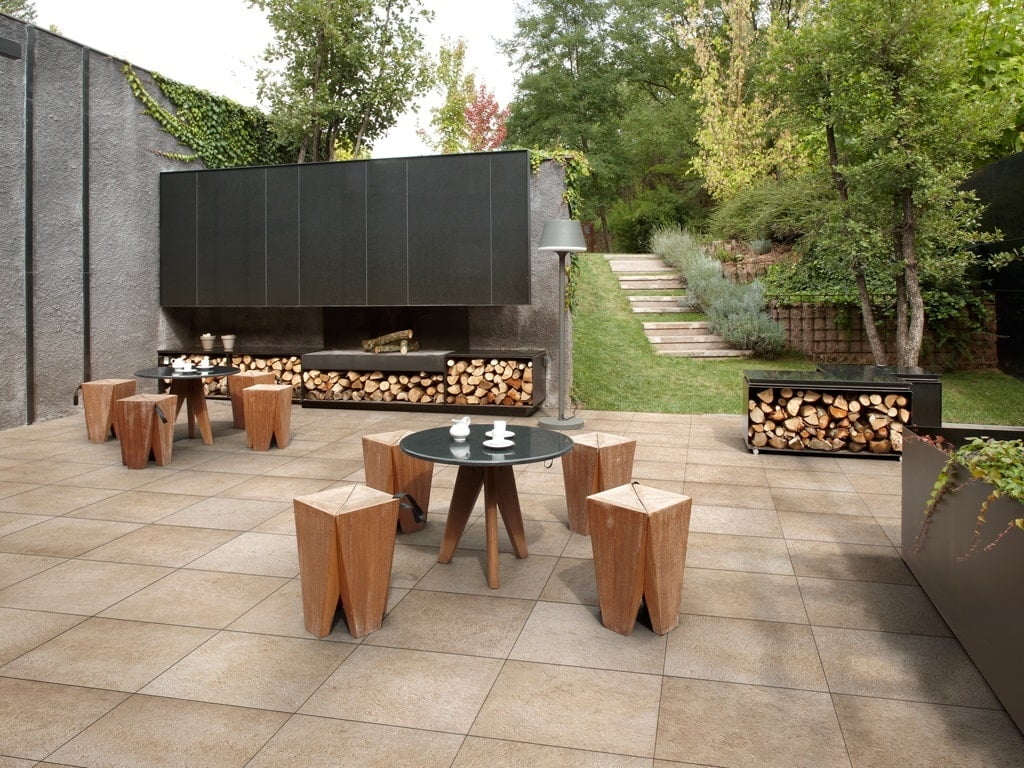 Necessary Tools & Materials
Professionals Porcelain Tiles Melbourne service will render stunning finishing and lasting quality. Due to they have extensive knowledge in tool installation, tile size, and handling methods. So, use appropriate materials to embrace pro like finishing without fail.
Prepare the Surface
As foremost step, prepare the wall or floor to lay porcelain tiles. The designated area needs to be flat, clean, dry, and dust-free. Placing large tiles on uneven areas ruins the entire wall look. Besides, it is not easy to remove tile without damage after laying it on the wall.
Plastering is one of the recommended options to prepare your desired area. At the same time, this is the hardest job, so you can hire professionals to complete impeccably.
Layout
In general, large format porcelain tiles are available in myriad colors, patterns, and designs. In addition, they are heavier and harder than ordinary tiles.
Choose the most visible wall first.
Measure the wall to find the center point with tape.
Use a laser level to extend the level from the center point.
Create vertical and horizontal lines from ceiling to floor and sides.
Mark the layout lines of large format tiles, which indicate the appropriate placement and grout thickness.
Mix Adhesive
After the layout, begin adhesive mixing. Various types of mortar and adhesive are available, so it is crucial to prefer the right one.
The mortar mix plays a vital role in rendering strong bonds, resisting sagging, and preventing lippage.
To get a perfect consistency read the instructions carefully.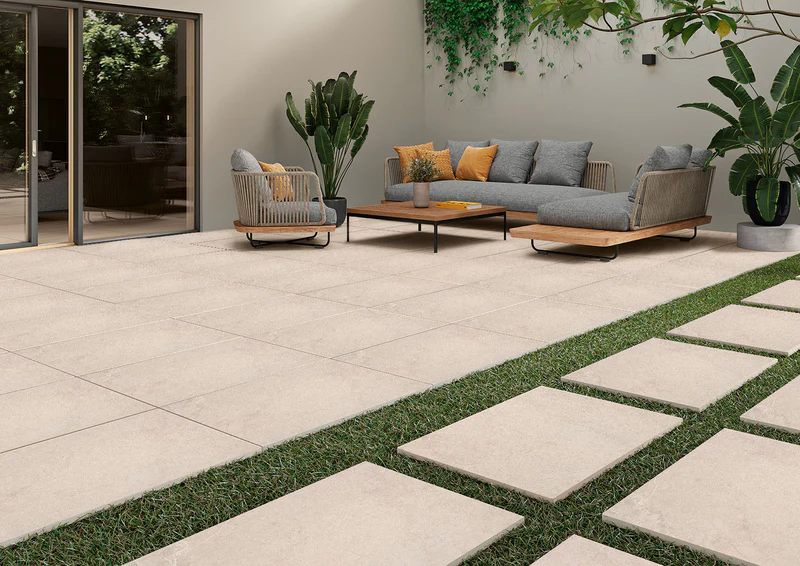 Tile Cutting
Handling large format Porcelain Tiles is the toughest job, so manpower is necessary. Use a powerful suction cup for cutting and drilling and complete work effortlessly.
To cut tiles exploit manual tile cutters, a wet saw, or a diamond tile blade.
The safety tips are to wear gloves, protective glasses, and headphones to ensure eye and ear health.
Apply Adhesive
Start this work at the center point and cover one quadrant at a time.
Spread the adhesive using a flat side of the trowel.
Pros used the notched side of the trowel to create a ridge pattern. Hold the trowel at a 45-degree angle; it helps people to complete adhesive work in 30 minutes.
Back Buttering Tiles
Back buttering tiles means applying adhesive on the back side of tiles similar to the wall helps to attain good grip. Remember to do this step in the same parallel direction of the adhesive on the wall.
Lay Tiles
Lift the tile through the suction tool and put it into the desired place. Then, press the tile against the wall and bring it down slightly to collapse the ridge pattern.
Place Tile Spacer
Lippage will occur when adjacent tiles not fixed on the same level. As it results, you will get an uneven surface (one tile edge seems higher than another). In that case, a tile spacer used to prevent this from happening.
Conversely, using a leveling system also gives you the same output. Professionals have used this method while handling tile installation.
Inspect Wall Tiles Level
The final inspection is removing space, cleaning excess adhesive and adjusting gaps using a suction tool.
Grout & Seal  
Sanded grout is the recommended choice for large-format porcelain tile installation. Clear the grout properly and leave it to dry entirely for some days. Then sealing is the last work to get a sleek appearance.
Takeaway
Do you want to get professional help? Then contact 'Auzzie Tiles & Bathroomware'. Their Porcelain Tiles Melbourne materials are the best in the industry. Here, customers and consumers can get installation service along with high-end quality tiles.
A brief guide to large-format wall installation with porcelain tiles to helps experts and people who want to try this.
An Author is the industry's best expert who supplies tiles and offers installation service shared guide to large-format porcelain tiles installation. For More Details to Contact Us Now