When you think of a wedding, the first things that come to mind are the festivities and fun associated with it. It is a time for celebration within the family, and friends. After the wedding ceremony is over, it is now time for the reception. It is time for food, wine and other drinks. Entertaining guests for a wedding could last for anything between a few hours to a few days. Whatever the duration of festivities it be, serving food to such numbers calls for calling in people who are specialized to do so. It means now it is time for a provider to come in with his wedding catering specialties'.
What is Wedding Catering
Catering, by now we all know of as a business that provides food services at distant locations like hospitals, hotels, cruise ships, airlines or even events like weddings.
So, a wedding catering service is essentially a service provided by a caterer who serves food and beverages to a wedding party. The catering could be a part of the wedding package or they could be hired individually.
Things to Expect From a Wedding Caterer
What services you can expect from a wedding caterer depends on the services that you want and the caterer whom you choose. But in general, the caterer is the person who provides with the basics such as spoons, tongs, ladles, etc. The venue that you choose for the wedding provides other items like silverware, plates, cutlery, napkins, etc. Even if the venue does not provide for it, it should come with your wedding catering service.
A good wedding caterer provides a multitude of services that include full event planning from the venue to the flower arrangements. These things are arranged through a conversation with the wedding catering service provider, after which you reach a consensus and get down to the actual arrangement.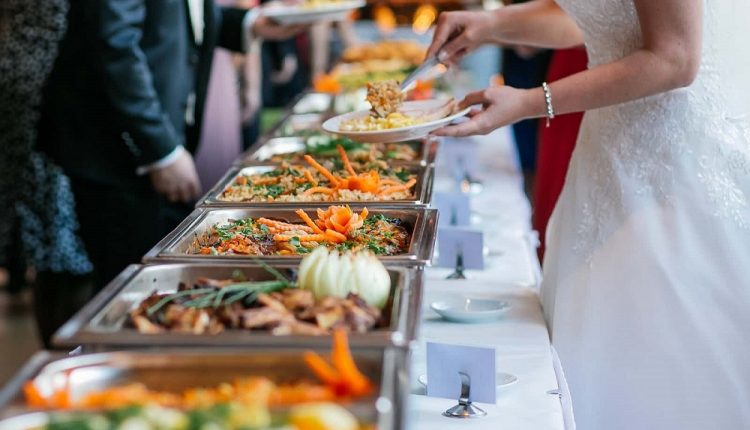 The Wedding Catering Styles That You Can Choose From
There a quite a few wedding catering styles that you could choose from. They are:
Plated meal
Buffet
Food stations
Family style
Cocktail style 
How to Decide on a Good Caterer
Hard work, determination, honesty, proper training, discipline and skills are some of the traits that you should look out for in your wedding catering service provider. Besides that, they should also possess certain traits like:
Making top class food
Good teamwork
Being flexible
Must have serving sets
Must have all needed equipment for cooking
Must give you tasting of dishes
Must be near to your location
Should know how to cook meals of different cuisines
These are the few tips that you should look out for in a good wedding catering service provider.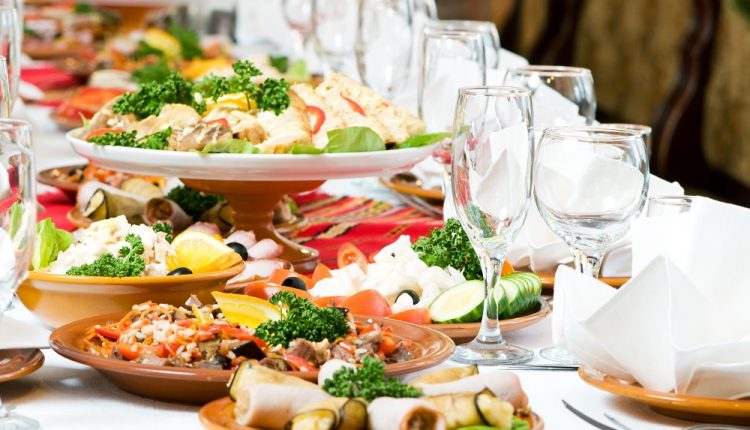 How to Save Money on Your Wedding Catering yet Make It Amazing
To save on money, you should have a clear picture of all events in your mind before you jump into action. Hasty decisions will affect the budget that you planned. So think twice before you leap. You must pay to heed to things like:
Knowing your guest list
Deciding on delivery methods
The all-important budget factor
Ways of enhancing the wedding
Book the catering service early
Choose the menu judiciously
Time and location play a big role in wedding catering costs  
How to Find the Most Stunning Caterer
How do you know that you have chosen the best wedding catering service provider? You can zero down on the best caterer by reading reviews about them online, in the newspapers or even by word of mouth. Referrals are also a good way.
Conclusion
It is only natural that you would want your big day to be as smooth as butter with your guests leaving you happy and satisfied. It should be so arranged that your wedding should be the talk of the town for a long time to come. If this happens, then you can be sure that your wedding has smoothened out as you desired.