A woman's wedding outfit is likely to be a more expensive item of clothing she will never purchase in her life. Almost all the bride wishes to look her very best in the wedding outfit. Plenty of wedding outfit options is available for the brides, and thus, they often become confused about what to select. The strapless wedding dresses are the primary choice for most brides. If you decide to buy a strapless outfit for your wedding, then read this guide carefully.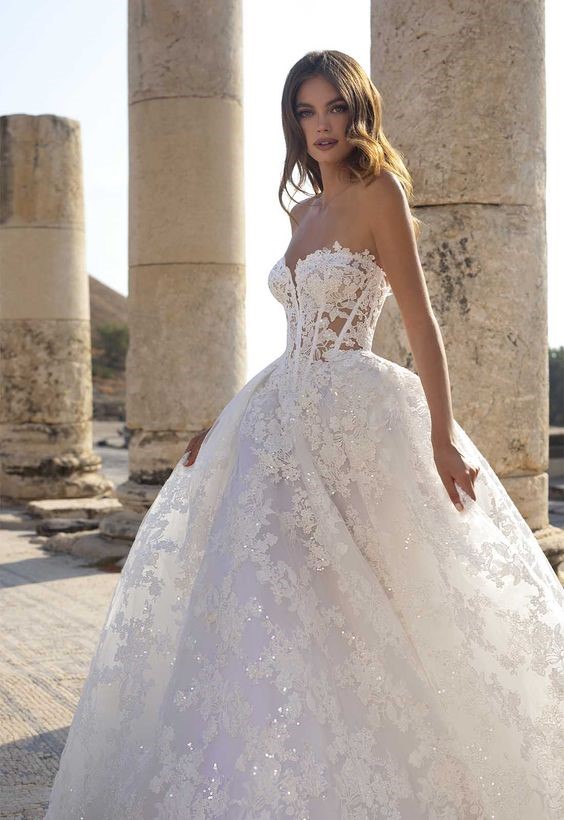 Benefits of strapless wedding outfit
Look at the benefits of choosing and wearing the bridal dress strapless on your wedding day.
Strapless dresses make you look sexier than ever before as it showcases more of your cleavage and reveals the collar bone. If you wish to be sexy at your wedding, go with this option.
Strapless outfits come in different prices and styles. Among the widest collection, you can go with something proper for your taste and choice. You can pick the straight down or ball gown style.
It helps you to be in trend and looks awesome. Even though many brides love to wear strapless dresses, they will never try it. So, when you wear a strapless outfit, you will stand out from the crowd.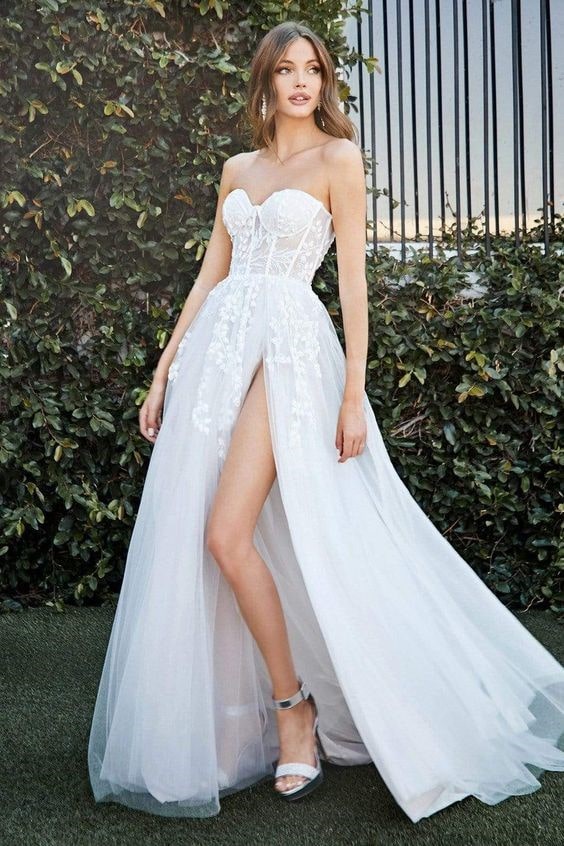 Who can wear strapless wedding gowns?
Even though long strapless wedding gowns are timeless and traditional, it does not suit for all brides. Such outfits draw enough attention to the neck, shoulder, and arms. So, brides who have well-toned arms and flawless necklines opt for this outfit. It is great for brides with hourglass body shapes. It assists in accentuating the beautiful and sexy body curves. If you wish to show off the merits of your body, a strapless mermaid outfit is ideal to go with.
Both slim and petite brides can wear strapless wedding gowns as it helps them to highlight their tenderness. The best silhouettes are empire, A-line, and sheath wait. When you are short, avoid going with ball gowns. Pear-shaped and triangle-shaped brides can also wear and buy strapless bridal gowns for your special day. However, they should hide their heavier parts to look awesome.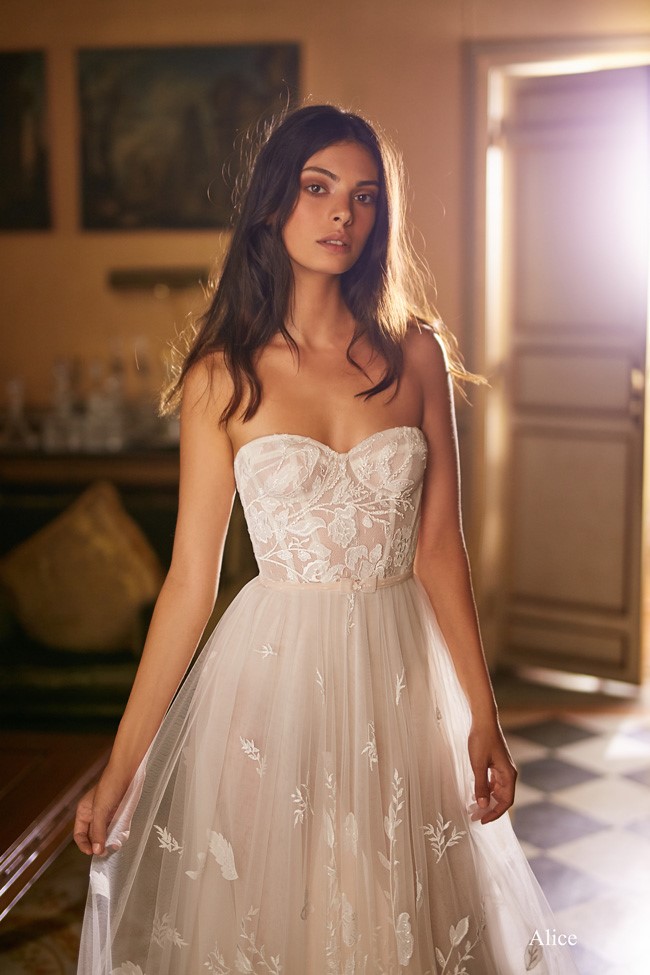 Hacks to keep in mind
When you decided to purchase the strapless outfit for your wedding, it is mandatory to keep the following hacks in your mind.
Ensure the dress is altered correctly and according to your size. Or else, it may end up with the outfit, which is either too large on you or falls off you constantly. If you wear the dress too tight, it makes you feel uncomfortable.
When ordering the dress, you should ensure that the designer takes the right bust size because it plays a vital role in fitting the strapless dress. It also helps you to avoid accidents. It is always advisable to choose a cup size by a little, and thus, your chest is covered correctly.
Do not forget to invest in the high-quality undergarments because it renders enough support and avoids the embarrassing situation.
Whenever you wish your bridal dress strapless to sustain your chest and avoid awkward moments, invest in the outfit that comes with interior boning.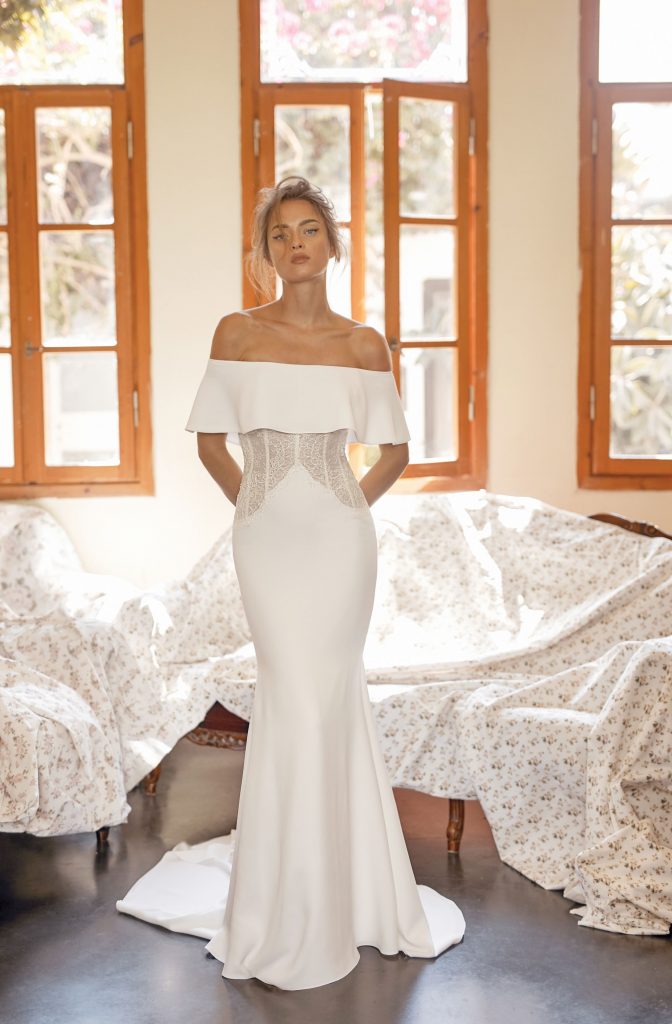 Here, at d'Italia, you will find the best collection of strapless wedding outfits. The experienced designers will fulfill your needs and help to create the unforgettable and perfect wedding day. So get an appointment and visit the shop to look at the stunning collections.
Read more on below links:
Choose An Amazing Wedding Dress To Be Like A Star On The Special Day
Prefer Vintage Wedding Dresses To Get An Outstanding Look