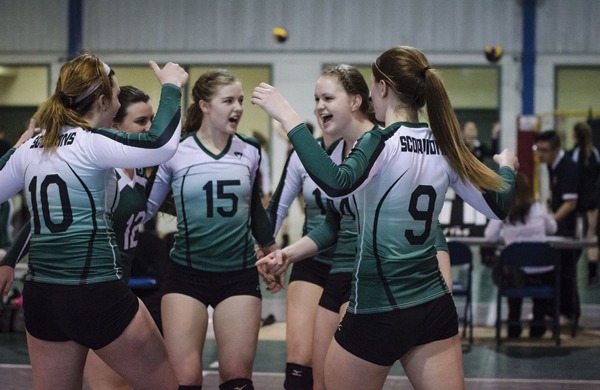 Planning to have a custom teamwear? Know these things before you make a decision
Are you planning to design custom team jerseys for your team? But you might be confused about where to start with. Therefore, there are few things to be taken into consideration if you want to build a team spirit. If you think it is not a big deal, but custom teamwear helps the team to develop the morale of an individual and even the entire team. It can even help one in identifying your teammates while playing in the field. When looking for custom team jerseys or custom teamwear in Melbourne, look for one who does good specialisation and is efficient to your requirements.
So if you are in the market for a custom jerseys for your team or even your organisation, there are few things that must be taken into consideration, when looking to purchase new custom jerseys.
1- Set a budget
It is important to keep in mind that your custom team wear should be comfortable and cost-effective. For custom jerseys, you might be looking at many online stores that may help you out choosing different designs and styles as per the type of game. But before you opt for it, make sure you have a budget in your mind. Setting a budget is an important task before finalising any store. Usually, these things are funded but when curating custom teamwear make sure it doesn't exceed your budget.
2- Look for the store, online or offline
Once you have set a budget, you need to find reputable stores online or offline who can meet your demands and supply the garments. The best custom clothing company would have worked with several sports teams and professionals. If they are a top-rated company, they must have displayed their client portfolio on their webpage. This may help you to choose the design and pattern for your team or inspect their work.
3- Choosing your garment
Once you have found the custom clothing manufacturer, the next step is to choose the type of custom teamwear. Doesn't matter if you want it for your school sports team, business purposes, or teams playing at the state or national level- look for a firm that can let you design your own sports shirt.   Want to customise polo shirts, t-shirts, jerseys, hoodies, or sweatshirts? Search for a company that manufactures high-quality and durable material wear.
4- Selecting a design
There are many things to consider before you select a design. 'Do you want your design to cover the full surface or want a small logo?' 'Are you designing the full kit or just a single jersey or shirt?' Manufacturers like to take bulk orders, so it is recommended to consider the plan as a whole rather than just doing it for a single garment, usually, there are companies that provide the custom design for a single garment but the cost can vary.
For designing, one should consider a few things like the length of a sleeve, length of the jersey, type of the garment, colour, and design selection. Figure out whether you want your hoodie to have a zip or not, want to type the name of the player alongside the number or just the initials? One should consider these things to avoid any hassle.
5- Selecting a fabric
Before finalising the manufacturing process, consider the type of style and fit and it is advised to never overlook the type of material that provides the utmost comfort and is durable. Choosing the best quality material, it helps one in improving the body temperature control, increases endurance with lower perspiration.
There are few materials that are best for sports like miracle microfiber or cotton. Synthetic fabrics are the top choice of a sportsperson as they can easily absorb sweat and cools the body throughout the game. Polyester or mesh infused is the kind of material that one should avoid as it can lead to sweat smell and are more prone to tearing.
Many manufacturers also use bamboo charcoal in polyester fabric. Apart from protection from UV rays, it is also an eco-friendly product.
Conclusion!
After noting everything down, one should deal with the price and number of units you wish to manufacture. Ensure that they use the mode of delivery as per your feasible date and commuting mode.
There are many stores for the custom team uniform in Australia. Sub4 is one such custom clothing supplier for sportswear. They customise according to your requirements and even have ready-made sportswear which supports sustainable clothing recycling products and packaging.